So. It has been about 8 (Yes, eight) months since my last post. Games, work, movies, what-not.
But I am going to make up with it by doing some posts on setting up an
Xtracycle
. If you don't know, an Xtracycle is a frame that you can bolt on to a bike collecting dust in your shed to create a great new cargo bike.
There is also a prefab frameset, made by
Surly
, called the
Big Dummy
. But we want to recycle an existing bike.
First you need to get a (near)complete bike to bolt the Xtracycle to. I used a '94 M800 Cannondale I had set up as a commuter bike, that had become the shop dust collector, so it was a perfect start for this project.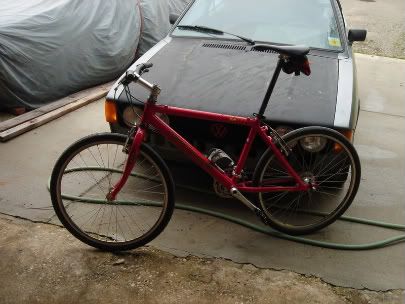 (Yes I know the seatpost is sticking way out of the frame, relax. I don't have a 50" inseam on a 5'10" frame. That was "pre adjustment"
Next we need the Xtracycle. The kit I got included the frameset, all the hardware to mount the frame, a snapdeck, two freeloaders, and instructions.
Here is the frameset,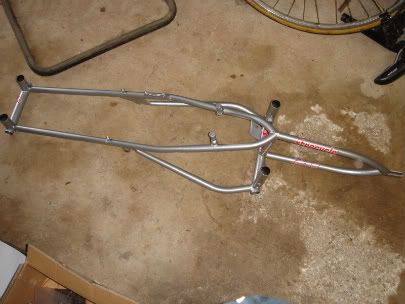 Next time we strip the brakes and derailleur and get ready to install the Xtracyle frame. You also might get to find out just what a freeloader and a snap deck are.