This job is much easier when you have a repair stand but you can do it with the bike upside down. When you install the Extracycle you just about have to do it with the bike upside down, more on that in a minute.
First you want to remove the rear wheel, rear brake, rear derailleur, the cables, chain, and the kickstand if it has one.
Now if you don't already have the bike upside down flip it and gravity will hold the extracycle in place while you get it all sorted. Be sure to follow the specific instructions in the manual so the dropouts fully support the new addition. The nuts need to insert in the extracycle frame or they will not tighten properly.
Now some pictures:
The nuts sit in the dropouts like this.
A close up of the fitting.
The front part of the Extracycle rests against the the chainstay bridge.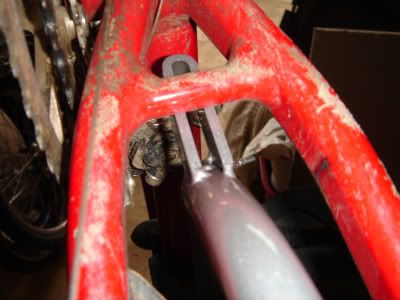 Here is the plate they provide to clamp the front down. If your bike lacks a stay bridge, you will need to get a second one to clamp the stays properly.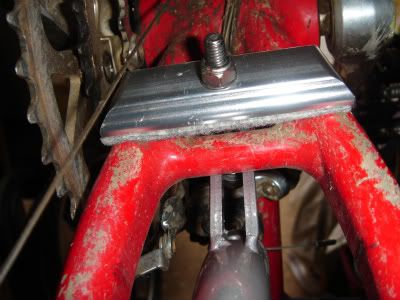 Next time we start putting all the parts we stripped off back on and setting it all up.